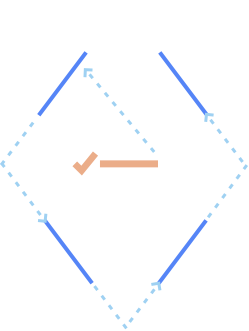 What each WOMAN did:
• She chose to give her perspective on a first key word.

• That key word led her to mention other words from our list: it's her lexical field.

• She repeated this association-game on as many words as wanted.
اللي عملته كل امرأة:
• اختارت تتكلم عن رأيها في أول كلمة أساسية.

• كل كلمة أدت لكلمات أخرى في قائمتنا: هذا مجالها اللغوي.

• كررت لعبة الترابط دي على عدد الكلمات اللي هي عايزاه.